Leading others starts with managing oneself first
" Should a drop in cabin pressure occur, oxygen masks above your seat will deploy. Please put your own mask on first and only then help others."
Anyone who has ever taken an airplane has heard these words during the pre-flight safety demonstration. This isn't an invitation from the cabin crew to behave selfishly. Quite the contrary. You can only help others if you can breathe and don't run out of oxygen yourself. This metaphor is true in our daily and professional lives as well.
"All management books, including those I have written, focus on managing other people. But you cannot manage other people unless you manage yourself first."

– Peter Drucker, Managing Oneself
Whether in a world of differences, or in an ever-changing environment, knowing and managing oneself is the key to success. This also includes knowing how to develop oneself, to best use one's competences, or when to perhaps move on to new horizons. Simply put, it is knowing how to navigate and stay engaged and motivated in VUCA world.
"Success in the knowledge economy comes to those who know themselves – their strengths, their values, and how they best perform."

– Peter Drucker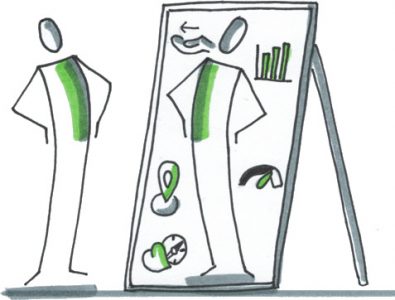 Learning to manage oneself requires a lifelong commitment to regularly ask oneself the following five questions:
1. What are my strengths?
Don't waste time cultivating skill areas where you have little competence. Instead, concentrate on what you are good at and build on your strengths. Identify your areas of improvement by critically assessing your goals and outcomes (Feedback Analysis) and eliminate your unproductive behaviors.
"A person can perform only from strength. One cannot build performance on weaknesses, let alone on something one cannot do at all."

– Peter Drucker
2. How do I perform?
It's not enough to know what you are good at, you also have to know how you work best. This includes knowing how you learn, receive information, come across to others, get tasks done, solve problems, etc. Don't try to change yourself – it is unlikely you will succeed. Instead, work hard to improve the way you perform. Also, try not to do work of any kind in which you perform poorly.
3. What are my values?
Values are what's most important to you. And what's most important is living and working according to your values. How can you do this unless you know what your values are? Early in his career, Drucker had the opportunity to take a job that would have made him very wealthy, but turned it down after reflecting on his values, because values "are and should be the ultimate test."
4. Where do I belong?
Finding one's sense of belonging is an essential human need based on the previous three answers. Consider your strengths, preferred work style and values. Based on these qualities, in what kind of environment would you fit best? Or, where do you not belong? Find a perfect fit and transform yourself from an acceptable employee into a star performer
5. What is my contribution?
Throughout history, only a few people had any real choices. This has changed in knowledge societies, where questions such as what to do, where to start, how to start, with which goals and deadlines, etc., have become fundamental to our daily work. In this situation, we have the freedom and responsibility to question how, based on the four previous questions, we can best contribute to the success of the organization, with the clear objective to make a difference.


→ Review these questions throughout your working life in order keep on developing yourself, stay motivated and performing, and make the right career choices.
Managing Attention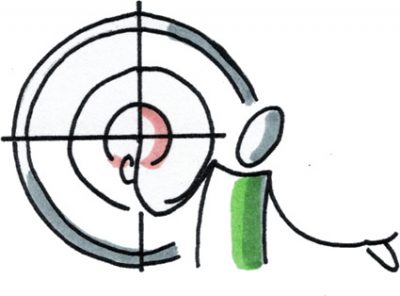 Peter Drucker underlined yet another ability one has to cultivate:
"If there is any one 'secret' to effectiveness, it is concentration. Effective executives do first things first and they do one thing at a time."

– Peter Drucker, the Effective Executive
This has become particularly true in our age of multitasking, constant interruptions and information overload. We live in a time where time and space boundaries have progressively disappeared (telework, nomadic work, absence of structured down-time, etc.) and digital distraction has increased.
Managing attention is about developing the skill to place our attention on the task at hand – as long as we wish – without getting distracted by external events. It is about working smarter rather than just harder, and using the energy that focused attention generates. Focused attention is the basis of performance in a knowledge economy like ours, and can be trained and consciously applied in everything we do to perform at our best and reach our goals effectively.

---
* Peter F. Drucker (1909 – 2005), Austrian-born American management consultant and author, considered by many as the father of modern management. "Managing Oneself (Harvard Business Review Classic", 2008; "The Effective Executive: The Definitive Guide to Getting the Right Things Done", 2006