Understanding VUCA, and how to change the acronym
"Nothing is forever except change."


– Siddhārtha Gautama
Change is part of our personal life, our professional life, as well asevery business' life.
But change has changed since Buddha's time. Globalization and digital revolution have created a VUCA business environment, a Volatile, Uncertain, Complex, and Ambiguous environment that requires new leadership qualities and novel ways of doing business.
"It is not the most intellectual of the species that survives; it is not the strongest that survives; but the species that survives is the one that is able best to adapt and adjust to the changing environment in which it finds itself."


– Charles Darwin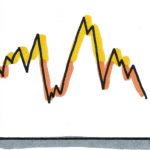 Volatility: The nature, speed, volume and magnitude of change has changed. What is true today isn't true tomorrow. Products that are an absolute success today may disappear within one year's time. Think about the rise and fall of Blackberry within ten years. Or, have you noticed the 52 micro-seasons in the fashion world? Volatility and its ensuing turbulences have become the norm.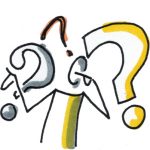 Uncertainty: The lack of predictability in issues and events makes forecasting extremely difficult and any decision-making a challenge. As the world continues to shrink and interconnect, the morning news of an unexpected event on the other side of the world can have an impact right here and now. Think about how the collapse of one investment bank in 2008 led to a global financial crisis. Or, have you noticed how the decisions of "Mister Unpredictable" have put the business world on permanent alert?
Complexity: Simple cause-and-effect chains have been replaced by complex interconnected systems. . Wasn't it easier when our phones or televisions were simply connected to the phone network or with a wire to the antenna? Nowadays, we have setup-boxes, routers, Wi-Fi connections, all of which change every couple of years. Likewise, doing business in a great number of countries, all with their own unique regulatory environments, tariffs, and cultural values have made business processes quite complex. Ever tried to set up multilateral APA's (advance pricing agreements) with different countries at the same time?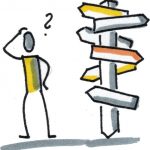 Ambiguity: It is about facing the unknown and lacking the clarity about the meaning of a situation or an event. This is particularly the case when moving into new markets or launching products outside one's core competence. Why do our internationally renowned red screwdrivers not sell well in Japan? Simply giving up the red color will do the trick (red is too noble of a color for manual work in Japan).
To overcome the VUCA challenges, organizations and leaders have to transform the acronym into Vision (clear vision for the organization and associated mission, values, and strategy), Understanding (notably the ability of leaders to stop, look, and listen to employees and customers), Courage (daring to make decisions, even if it carries a risk), and Agility (being flexible in adapting to this rapidly changing environment without altering the strategic course).


"If you want something new, you have to stop doing something old."

– Peter Drucker

→ Tools inspired from the Appreciative Inquiry (AI) approach help us generate strong and inspiring visions. Leadership presence enhances understanding, courage, and agility, while techniques from the Improv Theater can be used to help us to become both more courageous in our decisions and more flexible and spontaneous in our actions.
---
* Siddhārtha Gautama, Buddha (c. 563/480 – c. 483/400 BCE)
* Charles R. Darwin (1809 – 1882), English naturalist, geologist and biologist,[6] best known for his contributions to the science of evolution
* Peter F. Drucker (1909 – 2005), Austrian-born American management consultant and author, considered by many as the father of modern management